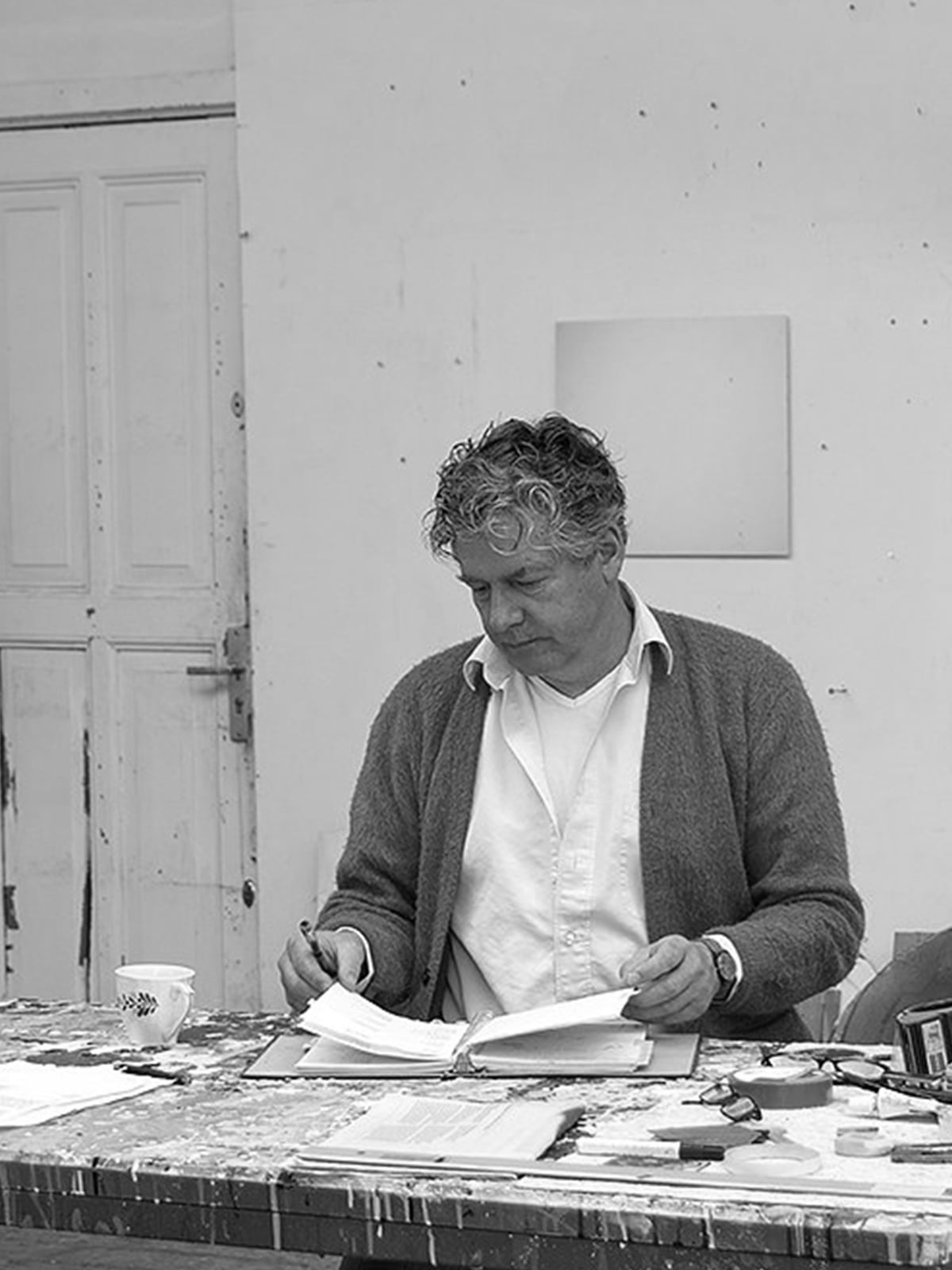 The image of the artist who first needs to destroy in order to be able to create something is quite literally given shape by the artist Ton van Kints (The Hague, 1955). His work is marked by the traces of a method that you can call both destructive and constructive. Van Kints cuts wooden plates into simple, loose parts and then assembles these pieces into a whole as a self-created puzzle. However, the complexity of the image is always tempered by the readability of the action. His often cryptic titles refer to the event that took place under his hands.
The material determines the appearance of the work to a large extent. You can see that Ton van Kints respects the physical aspects of his materials. At the same time he subjects these to his own plans. Van Kints discusses his works as if they were characters or co-actors directed by the artist. It is fitting, measuring and rearranging.
This resulted in a large group of round reliefs under the name 'cuckoo nests'. One work comes from the other. They have family relationships, while each of them has their own distinct character.
His most recent works are created by mounting two or more on each other. He treats these 'laggards' in the same way as he previously put cut-out parts into a new context. The logic behind Van Kint's art – the dialogue with things – remains unchanged. The reliefs have become thicker, stacked and covered with a layer of epoxy. The gloss layer creates a closed unity of the works, but you still see the remains of the earlier work. That is the 'dialogica' of Van Kints.
Van Kints studied at the Royal Academy of Fine Arts in The Hague (MO-B Drawing 1974-1979) and Pratt Graphic Center in New York (1981-82). Since 1990 he has been a lecturer at the departments of Photography and Visual Arts at the Royal Academy of Fine Arts in The Hague.