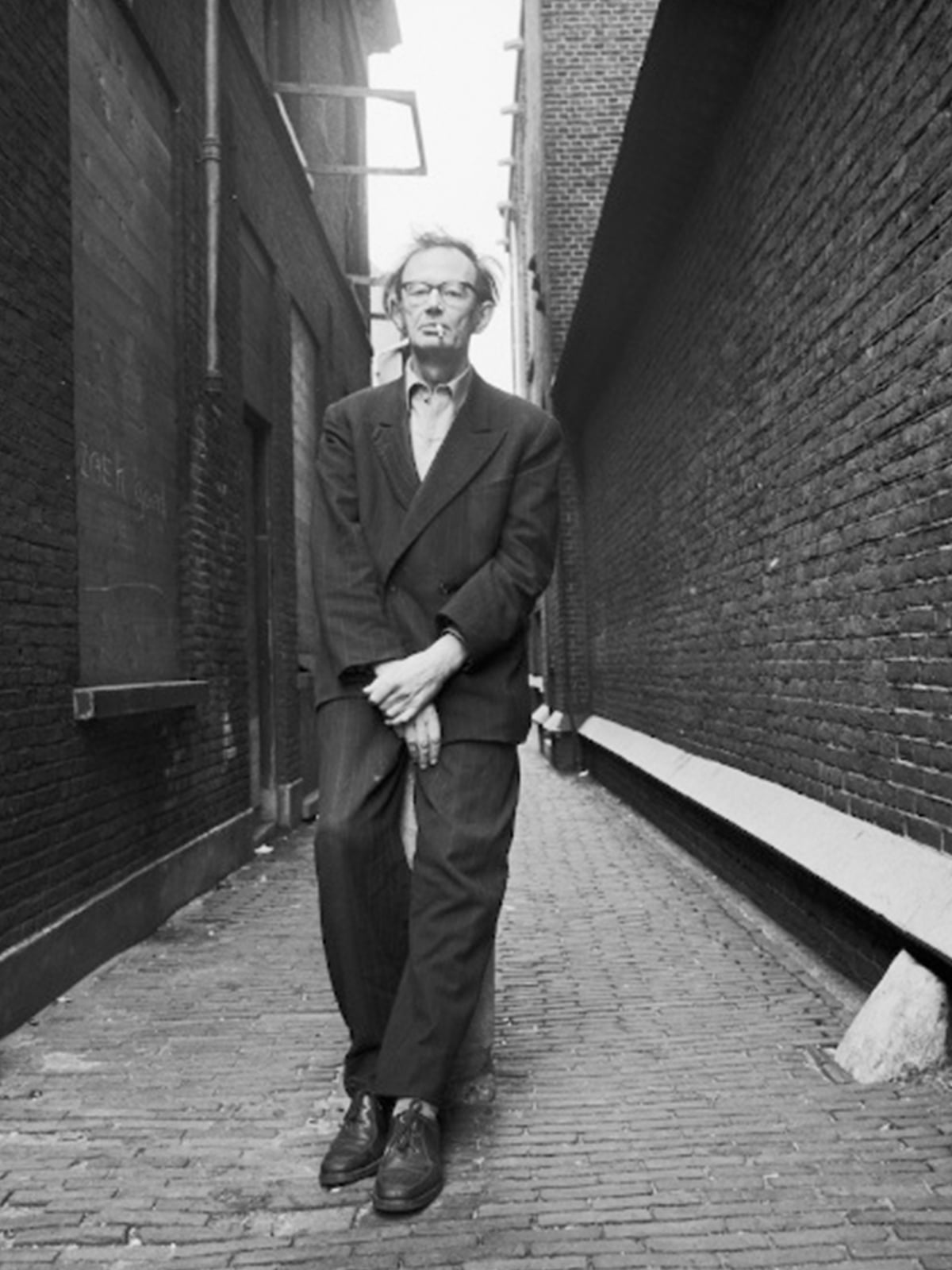 Jan Schoonhoven (1914-1994) is considered to be one of the Netherlands' most important artists of the second half of the twentieth century. He is often called the heir and successor of Mondrian and his Neoplasticism. The white reliefs that have characterized his work since the early nineteen-sixties demonstrate a totally authentic and individual idiom, which has established this artist's international reputation. Initially Jan Schoonhoven's work still revolved around figuration and revealed a particular fondness for Paul Klee.
In Paris a visit to Bram Bogart, who had settled there but was a fellow countryman from Delft, would affect Schoonhoven's later visual language and use of material. In the late nineteen-fifties and together with others such as Armando, Henk Peeters and Jan Henderikse, Schoonhoven founds the Informele Groep that in 1961 is transformed into the NUL group, of which herman de vries is also initially a member. In 1958 Schoonhoven and his friends were already in contact with kindred spirits abroad such as Fontana, Manzoni and Kusama.  NUL was the Dutch answer to the German ZERO of Mack, Piene and Uecker, with whom there were also close and friendly links.
Classically trained at the Royal Academy of Arts in The Hague Jan Schoonhoven is predestined to become an art teacher. As for many artists of his generation, career and development are ruptured dramatically by the war years. After the war he provides a fixed income for his young family, not as an art teacher but as a post office official. He would remain in his office job at the head quarters in The Hague until his retirement in 1979. This regularity and organization in his working life as an official were very important to Schoonhoven and their significance to his oeuvre and success as an artist should not be underestimated.
Collectors and museums had already identified his unique talent by the early sixties and various solo and group exhibitions in the major Dutch museums followed, with events progressing just as quickly internationally, especially after his extremely successful participation in the Sao Paulo Biennale in 1967 and Documenta 4 in Kassel in 1968.
Simplicity of form and material and the serial and repetitive pattern in their own abstract visual language are what characterize Schoonhoven's white reliefs. Schoonhoven was also fascinated by the ever-changing effect of light on his reliefs.
Work by Schoonhoven can be found in key museum collections throughout the world such as:
The Museum of Modern Art (MoMA) New York, The Art Institute Chicago, Tate Gallery London, Centre Georges Pompidou Paris, Musee de Grenoble, Neue Nationalgalerie Berlin, Kunsthalle Hamburg, Museum Ludwig Köln, Folkwang Museum Essen, Situation Kunst (für Max Imdahl) Bochum, Kunsthaus Zürich, Louisiana Museum of Modern Art Denmark, Moderna Museet Stockholm, Helsinki Art Museum and in many other museums worldwide.
And throughout the Netherlands, including:
Rijksmuseum Amsterdam, Stedelijk Museum Amsterdam, Gemeentemuseum The Hague, Museum Boymans van Beuningen, Kröller-Müller Museum Otterlo, Van Abbemuseum Eindhoven, Rijksmuseum Twente Enschede, Stedelijk Museum Schiedam. Groninger Museum, Centraal Museum Utrecht, Teylers Museum Haarlem, Coda Museum Apeldoorn.