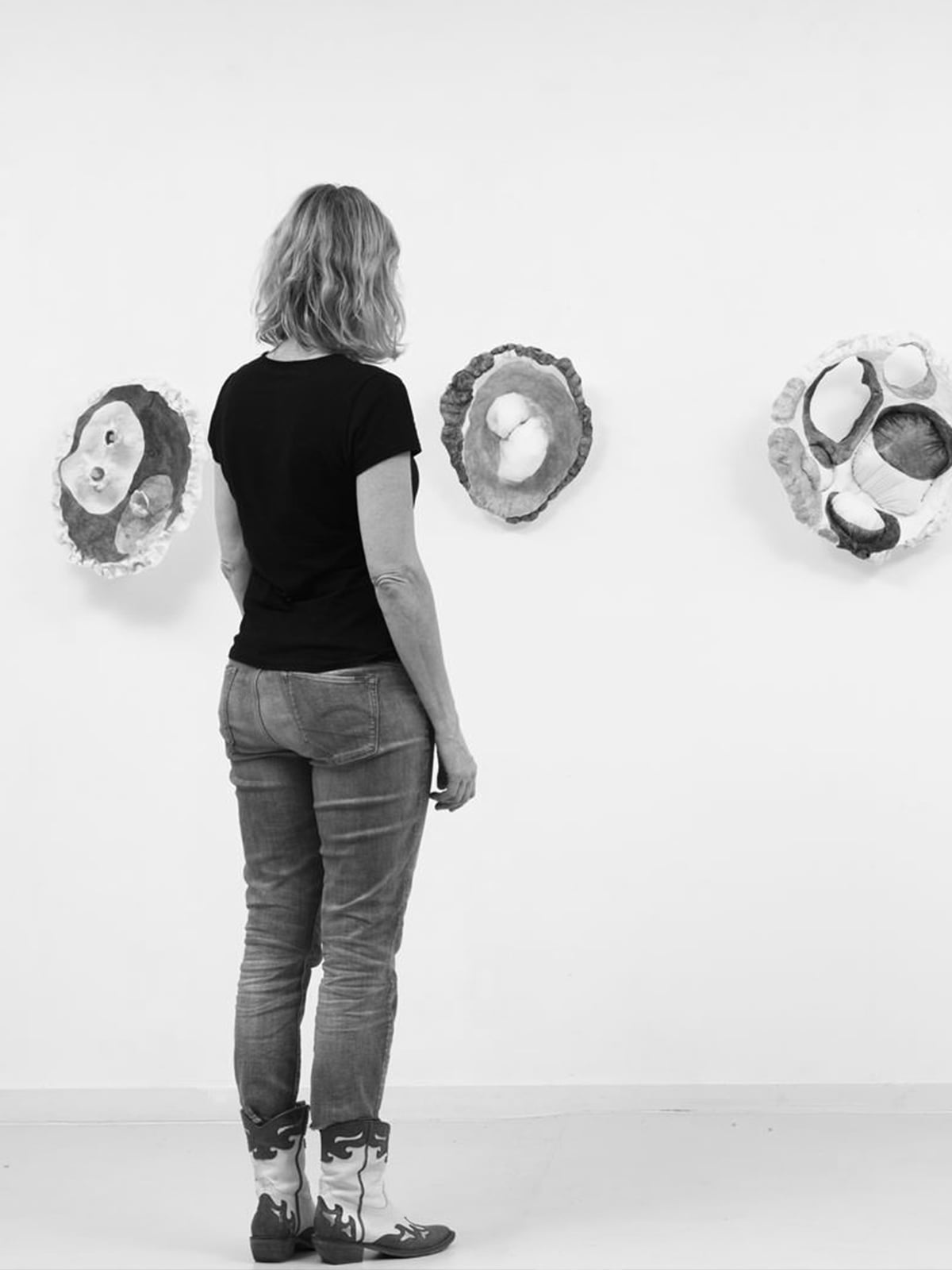 Iris Bouwmeester lives and works in Breda in the south of the Netherlands. She graduated from the sculpture department at the Sint Joost Academy of Art & Design and obtained a master's degree at the Sandberg Institute in Amsterdam. In recent years she has exhibited in artists' initiatives, galeries, museums and at festivals in the Netherlands and abroad.
In addition to her individual work, she is collaborating with composer Dyane Donck on various multimedia installations under the name BouwmeesterDonck.
Natural processes like arising, growing, transforming, deforming and vanishing are recurring themes in the works of Bouwmeester. Therefor geological and evolutionary phenomena have her special interest: Landscape, how it was formed, its history and appearance. Plants, flowers and primitive (marine) life, how they are shaped by their environment and how they in turn influence these surroundings. The way species and environment interact as one organism. These are all sources of inspiration for her sculptures and drawings.
Bouwmeester: 'I like to start up my creative process by playfully interacting with materials. I work both with natural materials, like for example clay, as well as with contemporary environmentally friendly chemical products such as acrylic resin. I also use materials like aluminum or foam. I love sculpting with as few tools as possible to keep tangible contact
with the work in progress. That is why, in general, I prefer materials that are light, flexible and easy to shape. The physical possibilities and limitations of the materials determine the shape and size of the sculptures that I make. I consider the handling of the material two-fold: on the one hand, I am gentle and docile and I let my actions be guided by the character and possibilities of the material. On the other hand, I do not want to settle for its well-known properties, so I force the material into new forms in an almost violent way, by breaking it, cutting it open or tearing it. All this resulting in objects that show cavities, holes and bulges, and play with shadow, light and color. They look light and coincidental, as if they can still take on a different shape, change position or perhaps disappear.'