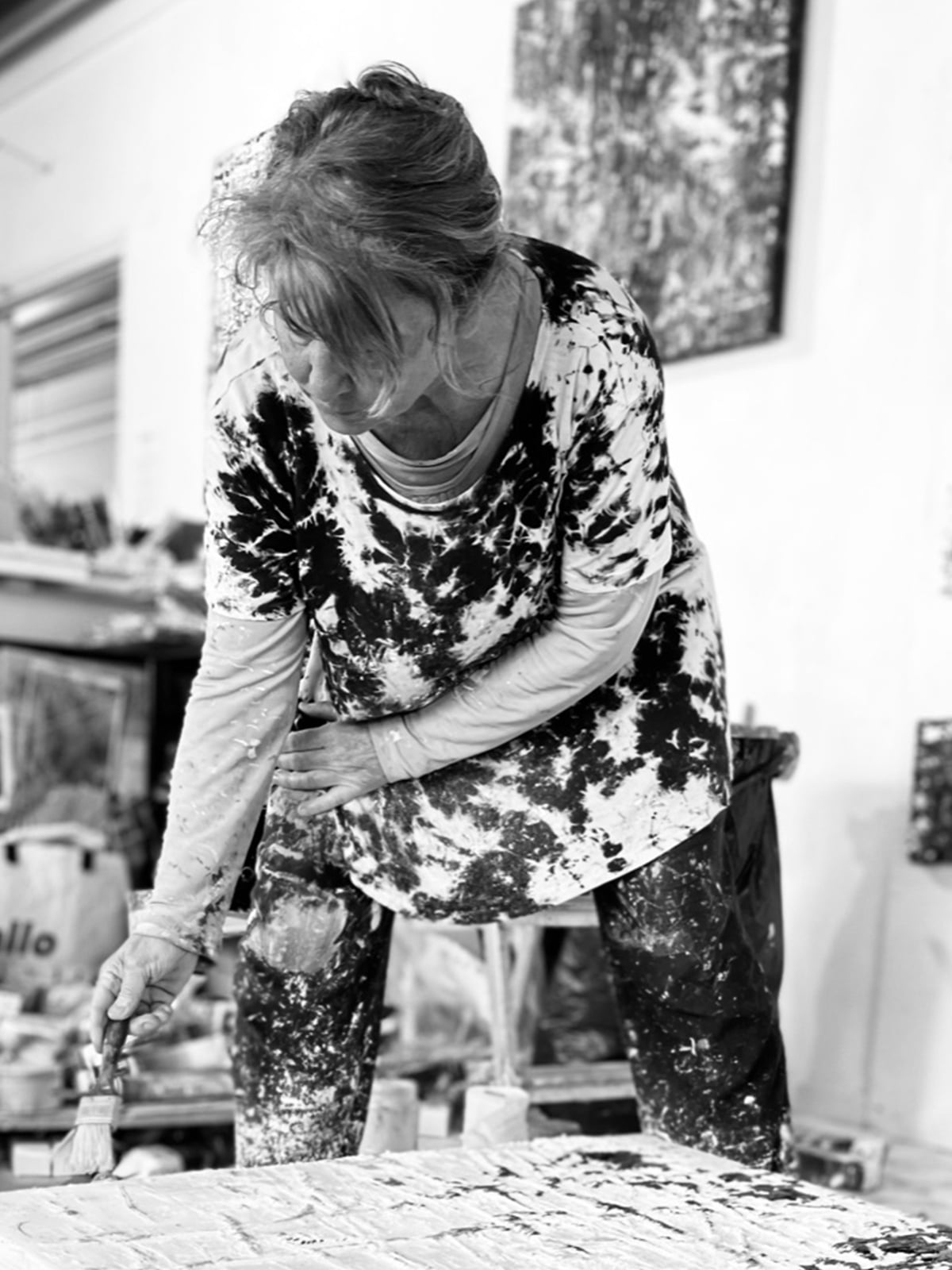 Ineke van Harten (1959) was born in Rotterdam/lives and works in Zwolle Netherlands.
She is educated at the Art Academy AKI (ARTEZ) Enschedè of Fine Arts /graphics (1989)
My works are "solidified memories." Impressions of organic processes that I turnover in oils. Sometimes pasty, sometimes transparent grows there layer upon layer. Thick paint layers which scratched and notched or smoothed out. This creates abstracting landscapes. A world with its own laws. A world that for me poetry and beauty must radiate. Crystallize the immortalize and of all that liquid and changeable. Looking for silence, and simplicity capture something always was already present. I call it; 'Inner landscapes'.She is also inspired by her many travels to Asia and her stay in the Artist Residency in South-India and New-York .