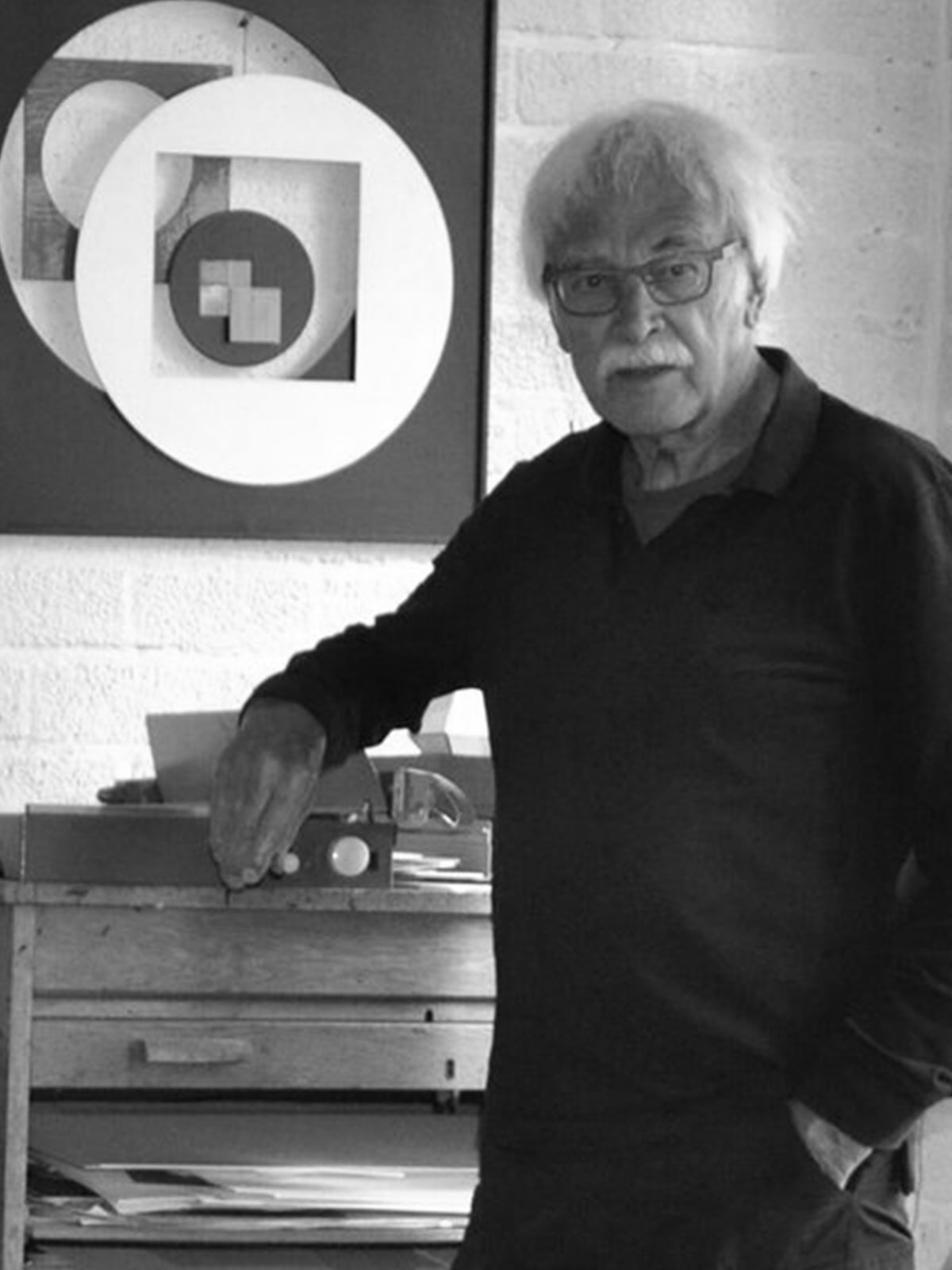 Eef de Graaf is a Dutch artist who lives in Tiel. After obtaining a degree in teaching, he chose to enrol in further education at the Academy of Visual Arts in Amersfoort.
In the 1970s he started making monochrome white relief pieces in which light completes the work and shadows provide the contrasts that illuminate through subtle means its structure.
Around 1985 he started being fascinated by geometrical visual language and research into forms.
Within the movement of Constructivism he slowly finds his own direction and visual language.