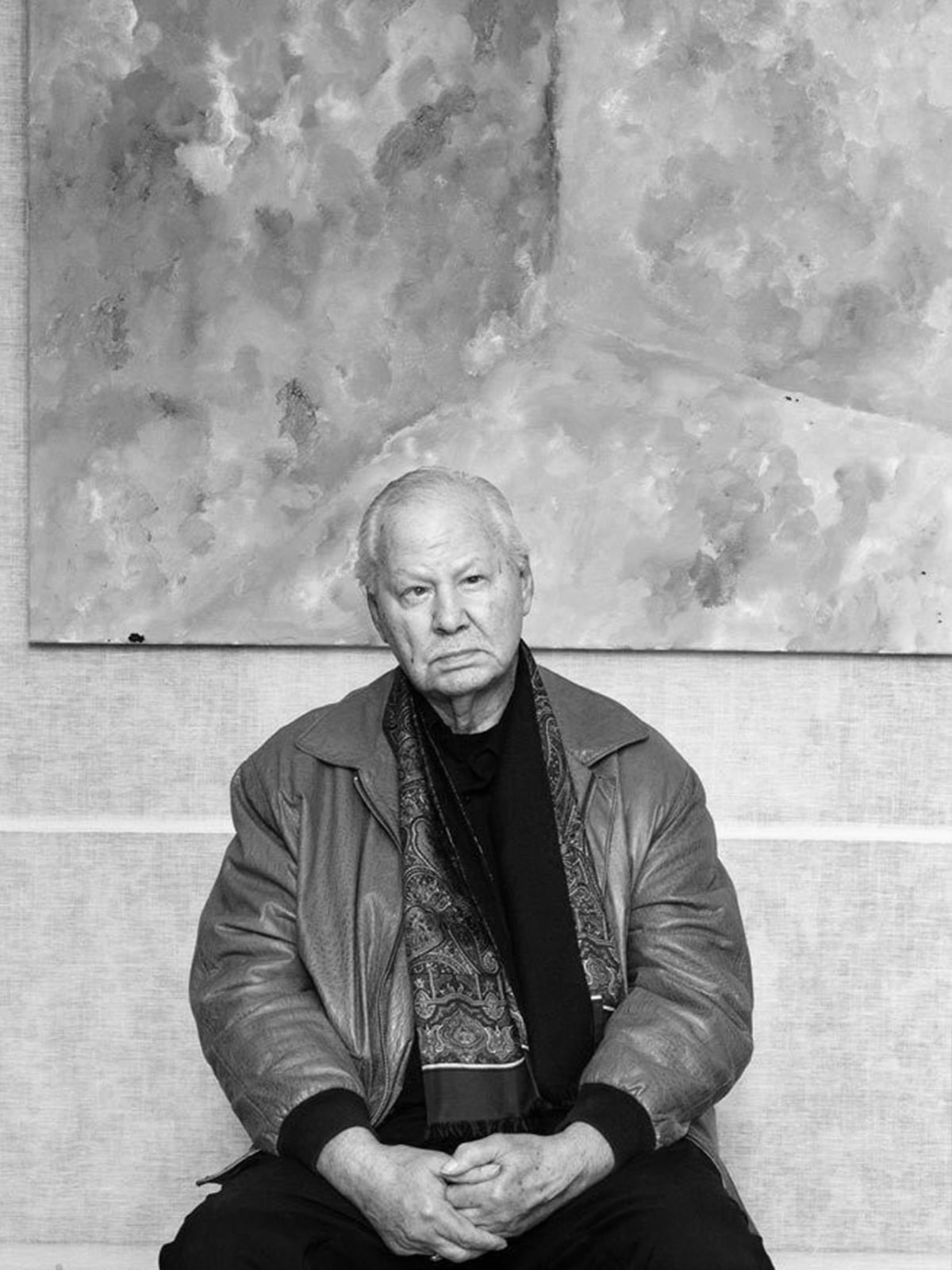 Herman Dirk van Dodeweerd (Amsterdam,18 September 1929), known as Armando, is a Dutch painter, sculptor and writer. He was born in Amsterdam but he moved to Amersfoort during the Second World War. After the liberation (1945), he studied art history at the University of Amsterdam.
COBRA
His first solo exhibition was held at the Galerie Le Canard, Amsterdam, in 1954. In this period he also started to write poetry. His paintings and drawings were influenced by the CoBrA art group and Debuffet.
THE NEDERLANDSE INFORMELE GROEP AND ZERO-MOVEMENT
In 1958 he was one of the founders of the Nederlandse Informele Groep, which merged into the Nederlandse Zero-movement in 1960. The members of the Nul group brought to their work an entirely new, astonishing vision of familiar things.
SITUATIONIST INTERNATIONAL
After joining the Situationist International (SI), he attended their conference, held in Munich between 17 and 20 April 1959. He wrote, along with Anton Alberts, Constant and Har Oudejans, the First proclamation of the Dutch Section of the SI. Although he was expelled from the SI in 1960, he proceeded to contribute to other Situationist publications like the Situationist Times. He also contributed to Podium, Gard Sivik, De Nieuwe Stijl, and Barbarber.
BETWEEN GERMANY AND THE NETHERLANDS
From 1979 he lived alternately in Amstelveen and Berlin for over 25 years, where he worked until 1989 in the old studio of the Nazi sculptor Arno Breker. From that time on he lived in Amstelveen, but he had plans to settle in Amersfoort, the city of 'his' museum, the Armando Museum.
THE FIRE
On October 22, 2007, this museum was completely destroyed by a raging fire, whereby almost the entire collection and part of the documentation archive were lost. Part of the rescued collection was transferred to the new Museum Oud Amelisweerd (MOA) in Bunnik. The first exhibition of this collection in Oud-Amelisweerd was opened on 21 March 2014 by Princess Beatrix.
HIS LEGACY
In 2013 his collection of poems Stemmen was published. In November 2015, Uitgeverij Koppernik published 21 new poems under the title Why. Since 2014 the Armando Collection found a new home in the Museum Oud Amelisweert near Bunnik (NLD).
Armando died on July 1, 2018 in the German city of Potsdam.